Camp26 Facebook and Twitter
17th Dec | Posted by | No Comments
Camp26 now has a Facebook fan page and Twitter account.
Facebook Fan Pages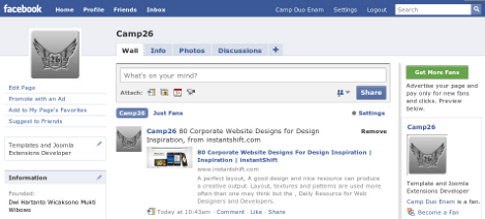 With facebook we will inform the development webdesign world besides the latest news on our site. You can also see all the joomla templates we've made on the photos page. And if there are problems of our templates you use, please discuss on discussion page or on our forum page here.  We hope you'll consider checking out the page
Twitter account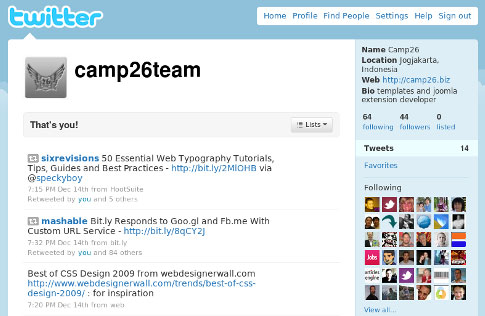 With twitter account, in addition to the latest news from our site you will find information on the latest developments webdesign world, and of course you will be closer to us. We are looking forward to your feedback from each template that we made. Because we want to give the best for you.
Join our Facebook fan page and follow our Twitter.